A new feature allows viewing recent activity across the account – inbound email messages, web socket publishing, webhooks, and Slack webhook posts.
From the dashboard, go to Usage & Analytics, then Recent Mail Activity Log.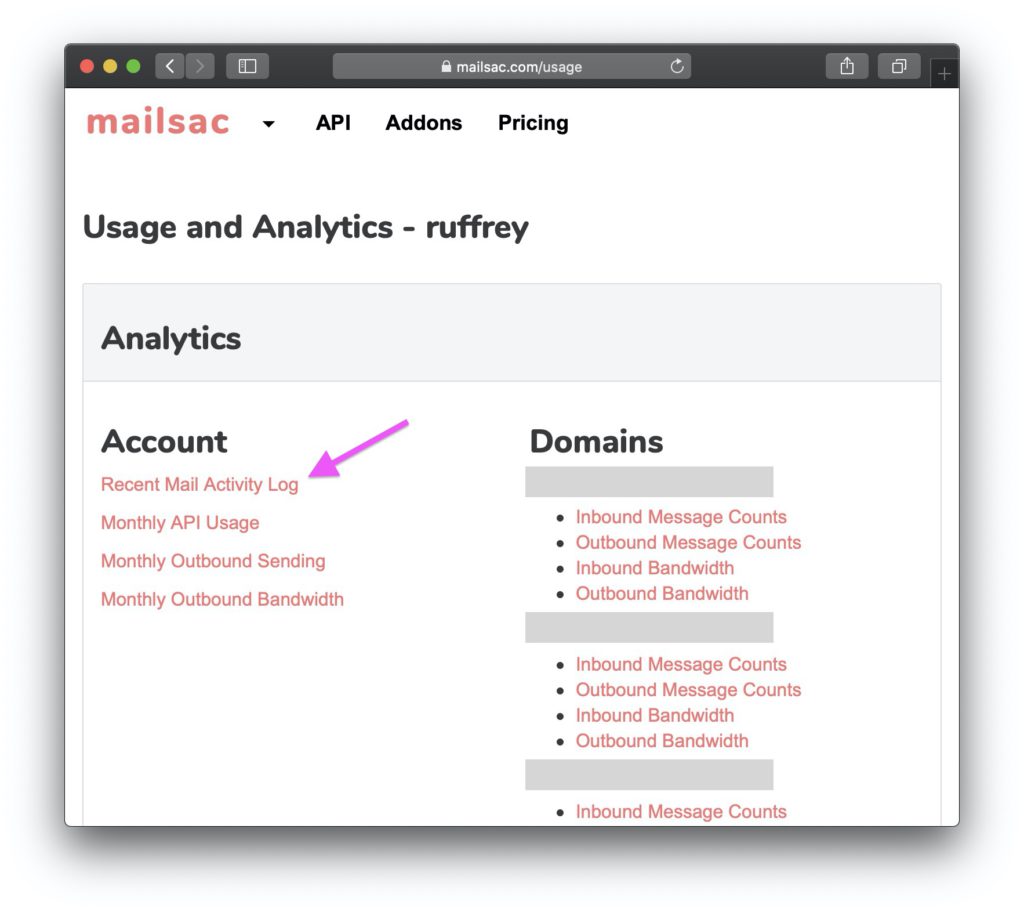 The debug log shows all inbound, outbound, and publishing actions by 15 minute intervals. Business Plans and higher get access to at least 6 months of history. Free and Indie Plans can see the most recent 15 minutes.
We intend to continue improving this feature by including extended debugging information, response codes, bounces, and other useful information. Please share your experiences with us, and report any problems.
This is a good time to mention you can view have inbound and outbound message counts and bandwidth, up to 30 days currently visible.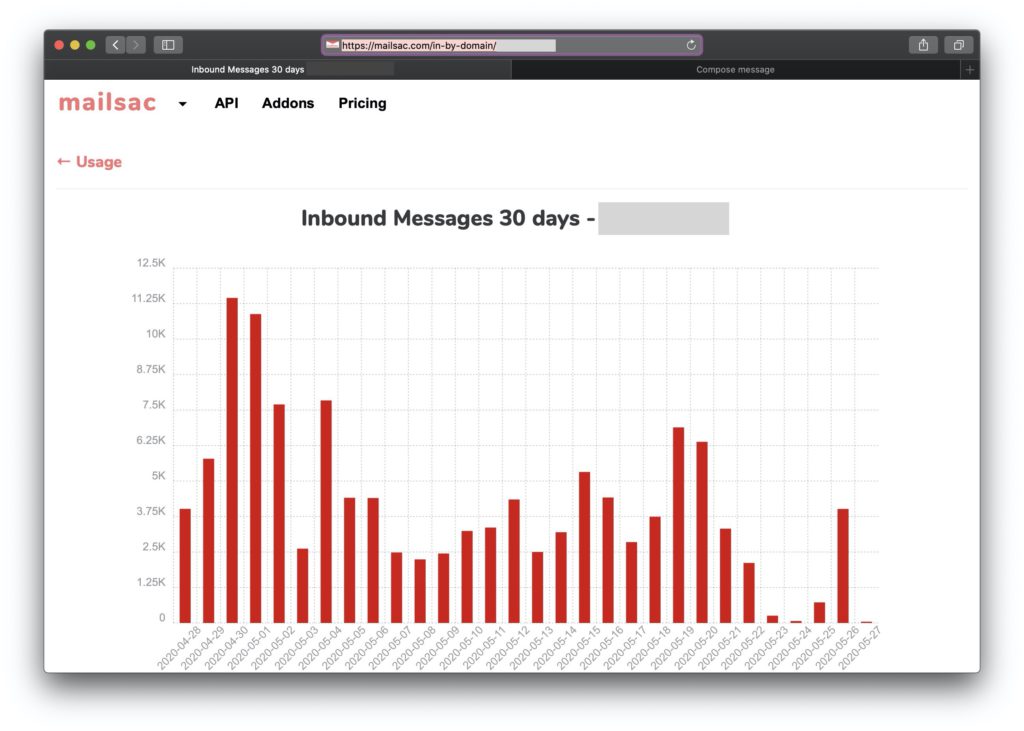 This tool helps make it easier to understand how many messages your app is sending – whether it is a custom email app built atop Mailsac, or QA integration testing team.